Optimizing Your Hernia Patients for Surgery and Their Outcomes with OviTex, a New Generation Reinforced Biologic
Presented by:
Prof. Marja A. Boermeester
Mr. Alastair Windsor MBBS, MD, FRCS
Join the Experts Live
Thursday, March 11, 2021 - 7pm UK | 8pm CET | 2pm EST

This peer-to-peer webinar will cover:
Treatment pathway ahead of surgery
Alleviating patient concerns with a mesh tailored to their needs
Case series
Clinical outcomes in challenging cases
Institutional financial benefits
Interactive Q&A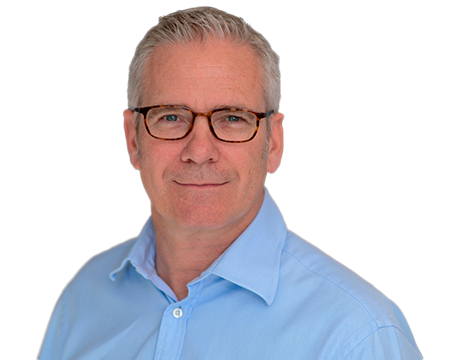 Mr. Alastair Windsor MBBS, MD, FRCS
Colorectal Surgeon
Alastair Windsor is a Consultant Colorectal Surgeon with HCA Healthcare UK, based out of London Digestive Surgery at the London Digestive Centre in Marylebone. His role within HCA is to provide an expert surgical practice but also to bring the pathways and governance structure familiar to the NHS into practice in the private sector. He has recently retired from the NHS having been on the consultant staff at St James University Hospital, Leeds (1997 – 1999), St Mark's Hospital, London (1999 – 2006) and University College Hospital London (2006 – 2019).

In addition to his more traditional colorectal work, he is fortunate to still maintain an expertise and a very busy specialist referral practice the management of complex and recurrent incisional hernias and abdominal wall defects. He is a board member of the British Hernia Society and organises and co-chairs the highly successful Abdominal Wall Reconstruction Europe, international meeting in February, now in its fifth year.

He has over two hundred peer reviewed publications, book chapters and books and he remains a committed surgical researcher with links to UCL and Guy's and St Thomas' Hospitals.
Click here for more information on London Digestive Surgery.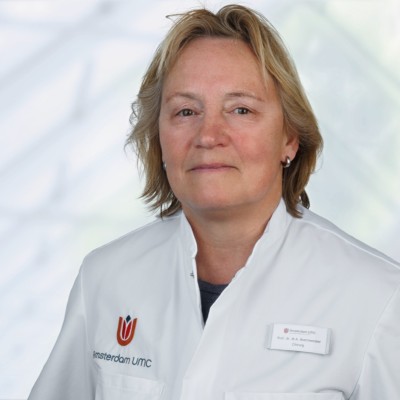 Prof. Marja A. Boermeester
Professor of Surgery; Surgeon and Clinical Epidemiologist
Marja Boermeester is professor of surgery and a clinical epidemiologist at the Amsterdam University Medical Centers, location AMC, and principal investigator of many multicenter trials on diagnostics and treatment of abdominal infections (e.g., RELAP, OPTIMA, ESCAPE, DIABOLO, SECURE).
She received many grants, worth over 6 Million Euros (e.g more than 10 National Health Care & Efficacy Research Grants) and trials were published in international high-ranked journals (NEJM, JAMA, Radiology, BMJ, Lancet, Ann Surg).
Her core business in GI / HPB surgery is surgery of abdominal infections, complex abdominal wall repair (CAWR), and intestinal failure surgery. She runs a successful Intestinal Failure Team and CAWR unit in the AMC Amsterdam, with referrals from all over the country and is an international expert center on intestinal failure surgery. The Intestinal Failure Unit of the AMC Amsterdam recently achieved full ERN (European Reference Network) membership, and is a center of expertise (CoE) and training center in CAWR.
She has 15 PhD fellows under her supervision, and more than 30 previous PhDs.
She is member of the WHO SSI Prevention Guidelines Committee, the Amsterdam Research Board, Principal Investigator at the AMC, member or chair of several national and international guideline. Also, 2017-2019 President of the Surgical Infection Society Europe (SIS-E).
Click here for more information on Prof. Marja Boermeester's research.