Celebrating the life of our beloved friend and co-founder Maarten Persenaire MD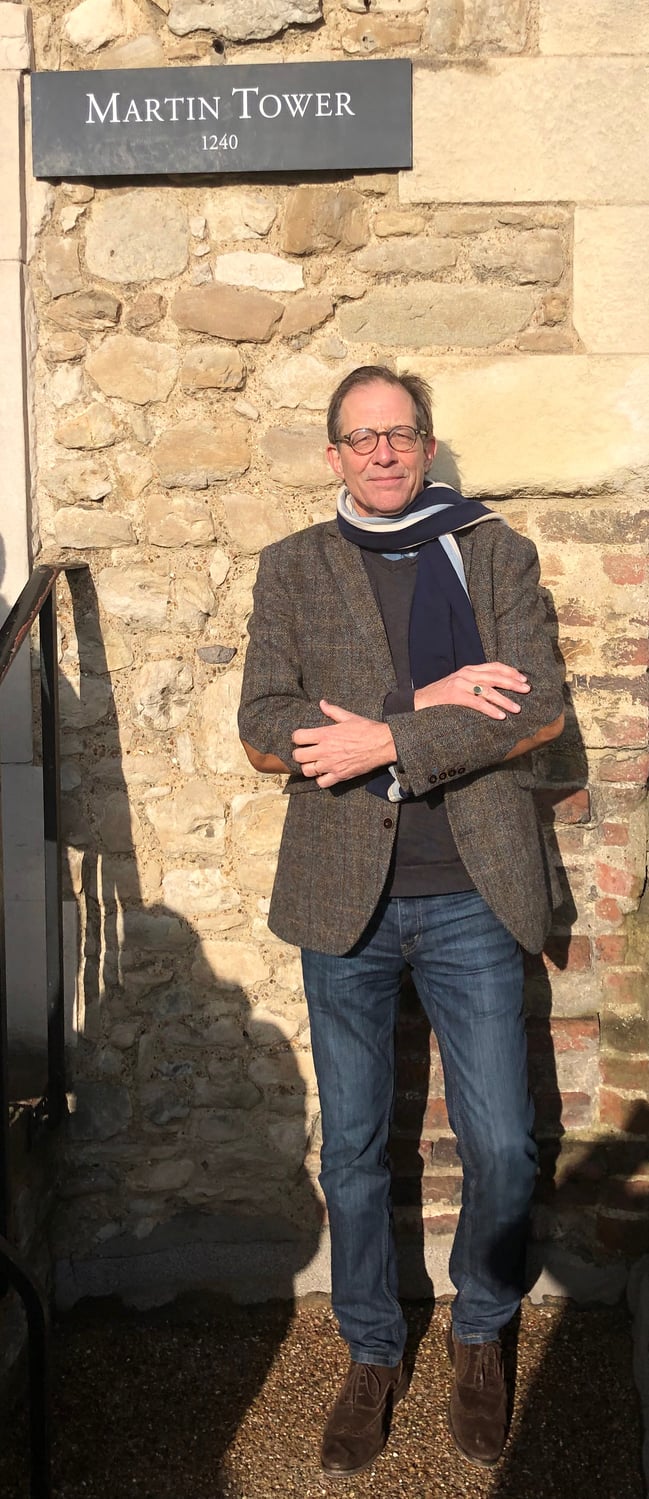 In Loving Memory
A message from Tony Koblish
As you all have heard by now our colleague, our CMO, our co-founder, and, most of all our friend, Maarten Persenaire suffered a brain hemorrhage on Saturday and passed away on Sunday, March 7, 2021.
I loved Maarten Persenaire. He was true and always had my back since 1999. Maarten never wavered.
He was the same with all of us, as we worked with him, had fun with him or got to know him. Maarten was a massive life force, full of passion, enthusiasm, curiosity and was a superb connector of people. He had a gift for harnessing his brilliant intelligence to enrich people's lives and make good things happen.
He cared deeply about so many things. He was a true polymath and he loved to share, teach, support, nag, hector, correct, insult, laugh, love and have fun with everyone in his orbit. Sometimes all of it at the same time. We were all in his orbit. It was Maarten's world and he dragged us along for the ride sometimes. Sometimes the ride was just fun, most of the time the ride was educational and all of the time on the ride you felt supported and that he was with you.
Maarten's energy was high and positive. It was good for all of us to be bouncing in and out of his wake. I truly loved Maarten's mix of being an old world European sophisticate and a thoroughly modern person able to master the new world as it changed rapidly. Maarten was a devilish, rapscallion at times who delighted in a little provocation. Love it!
TELA Bio would not exist without Maarten. He was a co-founder and an investor. He cared about patients and he cared about the healthcare system. He was Dutch, he was direct, and he was oh so frugal. Maarten wanted NOTHING to do with starting a company that did not improve patient's lives AND decrease the total cost of care to the system. He provided the personality and secret ingredients that allowed all this, that we call TELA Bio, come together. To this day his personality and all that I have described here is a major part of our company personality and culture.
Maarten had tremendous pride in TELA Bio and worked tirelessly to deliver clinical data and was the best clinical problem solver and surgeon confidant a commercial medtech company could ever have or will ever have.
It will be hard but, we will continue our mission as Maarten would have wanted nothing more than to see that.
Today we start a new chapter. Today we dedicate ourselves to winning, not just for our patients and surgeons, but now we must win for Maarten and his family too!
Back to the universe Maarten. Back to star dust. Back to where you came from. Let the universe keep spinning and expanding with our friend and colleague out there still in it.
We love you Maarten and we have your back!